What to look for when buying a vacuum cleaner
Do you wish to buy a new vacuum cleaner? Then you would get overwhelmed by the different options available out there in the market. That's why we thought of sharing a guide with you on what to look for when you are trying to buy a vacuum cleaner. We will share all important factors that you need to consider when you are trying to locate the best vacuum cleaner that you can find out there.
Understand the right type of vacuum cleaner
One of the very first things you should consider when you are trying to buy a vacuum cleaner is the type. Here are the major types of vacuum cleaners available for sale along with their differences.
Upright vacuum cleaners
Upright vacuum cleaners are powerful. You will be able to clean any type of surface with the help of an upright vacuum cleaner. Most upright vacuum cleaners are corded and bagless. Upright vacuum cleaners are your traditional vacuum cleaner that you probably imagine when someone mentions one.
Cordless stick vacuum cleaners
Cordless stick vacuum cleaners are portable as they come along with an in-built battery. You will be able to carry the cordless stick vacuum cleaner from one place to another with ease. These vacuum cleaners come with powerful suction motors as well.
We here at Which Vac review the best cordless vacuums, and we keep this section of our website up to date with new releases from the leading brands. Including; Dyson, Vax, Bosch and Shark.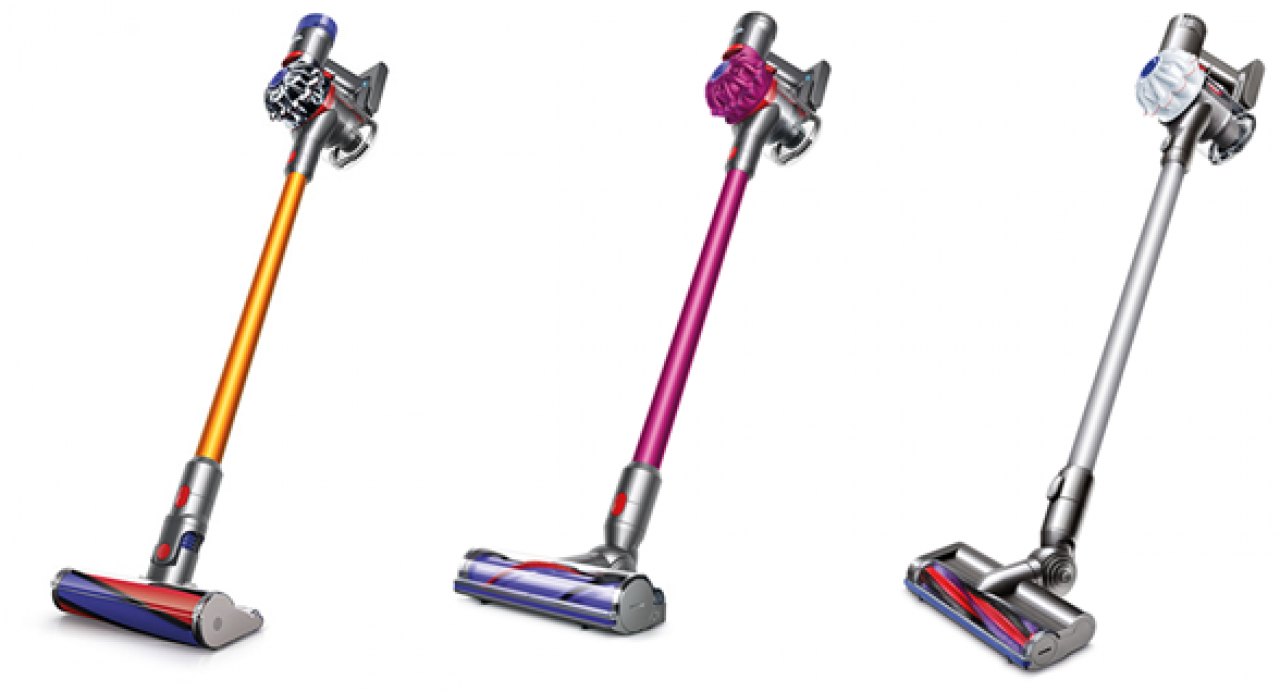 Corded stick vacuum cleaners
If you don't want to recharge your vacuum cleaner often, but if you prefer the features of a stick vacuum cleaner, you may go for a corded stick vacuum cleaner. They are ideal for larger homes.
Corded stick vacuums are often larger than their cordless counter-parts.
Canister vacuum cleaners
Canister vacuum cleaners are compact and light in weight. If you prefer flexibility, going for a canister vacuum cleaner would be a good decision to make. You will be able to use the canister vacuum cleaner quite easily as well.
When you think of a canister vacuum cleaner you might think of Henry the hoover or a traditional Vax drum (the big orange one).
Handheld vacuum cleaners
Handheld vacuum cleaners are ideal for quick cleanups. You will not just be able to use a handheld vacuum cleaner inside your house, but also for other applications such as cleaning your car.
Over recent years the line between handhelds and cordless vacuum cleaners has blurred, as often cordless vacuums are simply powerful handhelds with upgraded suction motors and batteries. However, if you just want to pick up some crumbs from your car carpets sometimes a lower powered handheld will do the job.
Robotic vacuum cleaners
Anyone who doesn't have time to operate a vacuum cleaner can think about using a robotic vacuum cleaner. You just need to program the robotic vacuum cleaner and it will work automatically. They are ideal for cleaning large areas.
Robotic cleaners are a subject all of their own, with hundreds to choose from and their capabilities vary massively, with some even able to mop as well as vacuum.
Check how easy it is for you to use
Once you purchase a vacuum cleaner, you are going to use it on a daily basis. This is why you should check and confirm how easy it is for you to use the vacuum cleaner. The latest vacuum cleaners come with innovative features and technologies, which can make your life easy as you try to get cleaning work done. For example, you will be able to empty the dirt cups without even touching them. On the other hand, digital sensors can help you to figure out when to replace the filter, brush roll or battery.
Different features and functions of the vacuum suit some people more than others. For example, if you have pets then you might be looking for something with a better filter system, or better suction, but if you have a large home it might be battery life that is more important. Be clear on what's important for you when you start your buying journey.
Go for the right suction power
You need to be mindful about the suction power of the vacuum cleaner you purchase as well. Suction power determines how easy it is for you to get work done out of the vacuum cleaner. If you have hairy pets and thick carpets at home, it would be a good idea to go for a vacuum cleaner that offers a better suction power. However, it is also important to keep in mind that suction power doesn't guarantee that you are getting a good cleaning experience. You will also need to check the cleaning technologies that come along with the vacuum cleaner.
In general, it would be a good idea to go for a vacuum cleaner that offers 100 to 200 Air Watts of suction power. You can even find cordless vacuum cleaners that offer such a decent suction power. In case if you need more, you may settle down with a 300 Air Watt full-sized vacuum cleaner.
If you have hardwood or laminate floors at home then suction is less of an issue, and battery life and longevity should be preferrable.
Dirt bin or dirt bag capacity
If you don't want to clean the dirt bag regularly, you need to take a look at the dirt bag capacity of the vacuum cleaner that you plan to buy. Full sized vacuum cleaners usually come along with bigger dirt bags. It is a good idea to have a dirt bag size of at least 1 litre. If you are planning to buy a cordless vacuum cleaner, you can go for a one that offers a dirt bag with at least 0.5 litres.
Final words
These are some of the most important features that you need to look out for at the time of purchasing a vacuum cleaner. Keep these facts in mind and settle down with the best vacuum cleaner that you can possibly purchase from the market. Then you will enjoy the benefits that come along with it.